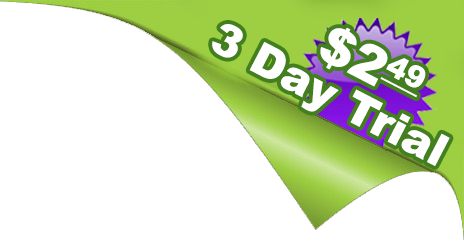 Unlock secrets to winning at sweepstakes!
Winning Codes sweepstake's analyzer puts the power of strategy and information into our members hands, giving them the best data to help them win!
Or click below to use PayPal
With your monthly membership, you will have access to our database of online sweepstakes, instant win games, free samples, and more. You will also be able to take advantage of our analytic information and entry frequency recommendations. Utilize our team's knowledge-base and maximize your potential number of entries in today's most popular sweepstakes offers. After we analyze each listing, we then streamline the sign up process so you can leverage your time and enter into as many offers as possible.
Obviously we can't guarantee an outcome of any third party offer or sweep, but we do give our members a leg up, by finding offers and helping them submit the most entries possible; thus helping them achieve the greatest odds of winning based on the rules of each offer. It's free to make an account and utilize our referral system to earn premium access at no cost. A regular premium account is billed at 29.95 usd monthly until canceled, our three day trial is 2.49 usd which then bills as a regular monthly account.
You have to be in it to win it!
Increase your chances of winning; With all the information you need right at your fingertips, Winning Codes gives you the tools you need to truly maximize your potential for success.