When walking through an aisle of a grocery store you may find a store employee giving away small portions of free food, or if you go to the beauty section, you may find little packets of shampoo that are available for free. Just like the free food and free shampoo packets, you may get many other items for free from different companies.
Now these small-portioned items that are given for free by different companies are known as "free samples." For the most part, companies give away free samples to provide people with the opportunity to try out their product and with the hope that they will buy it in full size in the future.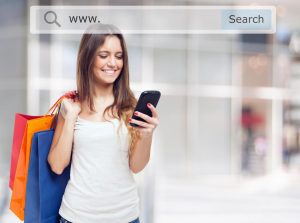 When you try a free sample of a makeup foundation for instance, and it feels and looks good on your skin, you're likely to then go out and buy the full-sized bottle of it. A situation such as this one is the reason for free samples, as both you and the company are benefitting from them. You get to try a product and actually see whether or not it works for you, and whether or not you like it. You will certainly have no regrets in buying the full-sized product when you have already tested the product beforehand. Similarly, when a lot of the people try out free samples and like them, they tend to buy the full-sized products; thus the sales of the company increases, which leads to an increase in the revenue generated. So, it is basically a win-win situation.
The coolest thing is that if you don't like the product, you don't really have to buy it. That's the beauty of free samples, is you get to test it out and then decide for yourself if you still want it. When the sales of a certain product don't increase, the company figures out that the product is not well liked or in high demand, so usually they'll either switch it out or try to improve it.
Now the question arises: how can you get your hands on these free samples?
Basically there are two major ways through which you can get free samples.
There are a lot of grocery stores where you can go in and get free samples. Specifically free samples of food and beauty products. You may find them giving out samples of things like popcorn, fro-yo and so many others. In addition shampoos/conditioners, skincare, and even makeup products come in sample sizes that you that you may find being given out for free at the store as well.
Other times, you can look online to find which stores or companies are giving out free samples and then you can request to have them sent to you. So through this method, you end up getting free samples of different products by mail just from filling out some forms online—and never even have to leave the comfort of your home in order to do so.
*At times, restaurants may also give out free sample sized food for their customers to try out but that is typically not very common as compared to other stores and companies who regularly offer free samples.
Let's have a look at some of the products that are available in sample sizes.
Food - As we mentioned earlier, at the grocery stores, it is likely that you will find free samples. The samples vary and might include items such as chips, gummies, popcorn, and anything else that the companies want you to try out. There are also special days such as National Coffee Day where you can specifically try out samples of various coffees.
Beauty - The free samples of beauty and health products are by far the most common. Free samples of shampoos/conditioners, face masks, foundations, and other makeup products can be easily found at various beauty stores and online. When looking for free beauty products on the Internet, available samples will typically be listed with a place for you to send in a request for one. On the other hand when looking in a store you might see someone giving certain sample-sized products away or you can always ask if you are looking to try out something specific.
Home - This may be surprising for some but you can certainly get free samples relating to home décor and design as well. If you search among the Internet, you may find free online room designs and you may even get free building plans as well. This category probably takes more searching out, but if you really look around it is out there.
Kids and families - Now, the baby stuff is a whole department on its own and there are so many different products that you can try out by utilizing free samples. You can try out baby care products such as diapers, formulas, and you can even find some free sample toys too.
Special event free samples - There are so many different national holidays. Based on those national holidays, free samples are also available. You may get to try chocolates, free invitations and so many other gifts. By using the deals, you may end up saving a lot of money.
Free samples are a great way of trying out various products and testing them before purchasing the full size. It can lead to an increase of sales for the companies offering them, and it's obviously beneficial to you as the consumer when you can enjoy free products and test certain items you have interest in before spending your money. Overall free samples are beneficial for both parties; so don't hold yourself back from enjoying these freebies, I say keep them coming!