When starting out with sweepstakes many people ask themselves this question. Whether single entry or daily are the better choice? Which will put you in a better position and increase your chances of winning? Well, to be quite honest, there is no set answer to this question, and both types of sweepstakes have their advantages. The one you choose entirely depends on how much time and effort you want to put into entering sweepstakes, so ultimately it really is your personal preference.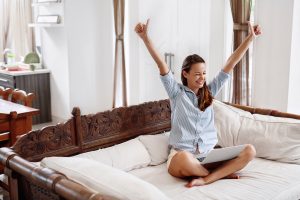 To help you make an informed decision, here are some pros and cons of both of these entry types.
Pros Of Single-Entry Sweepstakes
Everyone entering this sweepstake has the same odds of winning
You only enter them one time
You can enter multiple single-entry sweepstakes
Chance to win a variety of different prizes
Cons Of Single-Entry Sweepstakes
The only con here is that since everyone has the same odds, you will technically not be able to increase your chances of winning in any way—unless there are bonus entries available; but generally speaking single-entry sweeps usually have equal odds.
Pros Of Daily Entry Sweepstakes
If you come back and enter daily your chances of winning increase
Many people don't come back every day so if you do, your chance of winning increases significantly
Cons Of Daily Entry Sweepstakes
You have to be persistent and enter every single day or you will lose an edge over your sweepstakes competitors.
Which Is Better?
This completely depends on how much time you have available/want to put in. If you truly want to win then your best bet is to manage your time between both these types of sweepstakes, rather than just choosing one.
If you are entering yourself into the daily sweepstakes every day, then your chances automatically increase, as many people do not enter daily. However, it takes up a lot of time and runs for at least a month so you will have to make a daily entry for at least thirty days straight; which is a big commitment and definitely takes dedication.
This is why it is better to enter both types to increase your odds. You can then manage your time accordingly and prioritize the sweepstakes that will end soon so you can spend more time focusing on those to further increase your chances of winning.
Is There Any Other Type Of Sweepstakes?
Apart from daily and single entry, there are monthly, weekly, and multi-entry sweepstakes as well. You can even enter these types of sweepstakes to increase your odds even further. Entering into these types of sweepstakes are the same process as daily and single entry sweeps, so if you have time on your hands then you should definitely explore these other options as well.
*If you're looking to browse sweepstakes by their entry type (single, daily, weekly, etc.) WinningCodes has these categorized and listed in the 'Sweepstakes tab' for easy discovery based on your preference.
Do Your Research
Always be prepared and equipped with the knowledge of how a certain sweepstake works. This will automatically increase your chances of winning because you know what you're doing beforehand instead of going into it blindly. Be aware of the odds and then work towards maximizing your entry potential and turning them in your favor.
Even if a sweepstake is about to end, make an entry. Having very small odds is better than having none at all and sometimes all it takes to win is just one entry.
Final Words
It is important to understand how every sweepstake works so you can make the most of your time. Even after you put in all the effort, remember that it takes time, so be patient and try to enjoy the process instead of making it too serious. Overall it is not necessarily better to enter one sweepstake type over another, as it truly depends on each individual and how much energy you want to put into it. At the end of the day, the more you're able to enter the better, so try to go for a variety of different entry types if you can and see what works best for you!